News of Madhya Pradesh India
Hindi news portal of Bhopal. read regular, fresh news of Bhopal, Indore, Gwalior, Jabalpur. whole state news reporting with Bhopal samachar portal. Epaper Bhopal consultancy welcomes readers.
13 June 2014
Infosys Appoint Vishal Sikka as new CEO of Company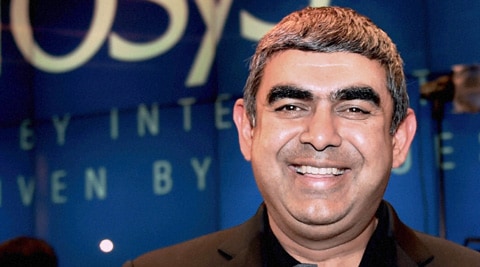 BANGALORE : Infosys select vishal sikka for post of Chief Executive officer and Managing director. Infosys is second largest software company of India. new CEO have big responsibility to make strong and stable company. senior officers and founders have resigned from company. company growth is running down then to its previous records. sikka 47 year old former board member of SAP's executive board in German company. IT market experts hope sikka will bring good business in SAP field. he would bring new contact of client and again begin new relationship with old clients of company. sikka is going to first CEO as non founder person of company. year before narayan moorty came back after retirement to manage company. TCS and cozinant software company is running on good pace in market.